Travelling with Pets
South Cranbourne Veterinary Surgery
Travelling with Pets
South Cranbourne Veterinary Surgery
Before you travel with your pet, it is best to consider whether they have travelled before, travel well or will they enjoy a 'holiday'.
Pets like their routines and travelling can upset this and make them quite stressed. Travelling with a pet that is stressed or gets motion sickness is not fun for anyone.
There are treatments we can offer to help make your pets trip a happier one so please speak to us first if you have concerns about your pet travelling. Sometimes it can be better for everyone to let them stay with family or friends, hire a pet-sitter or consider boarding at a cattery or a kennel.
If you do decide to travel with your pet, start planning early to ensure a stress-free holiday.
Ensure your pet ALWAYS wears a collar with complete identification and a registration tag.
Ensure microchip contact details are up to date.
Pack his or her favourite food, toys and dishes, a cooler of water and a leash.
If your pet must travel in a crate or carrier, be sure it is strong, large enough for them to stand up and turn around, has a place for food and water, is well ventilated, has a leak-proof bottom and closes securely.
Ask your veterinarian for advice if you are planning to travel interstate or overseas with your pet, as health and vaccination regulations vary greatly.
Travelling by plane
Contact the airline you wish to fly with well in advance – each has its own regulations, and reservations for your pet will be necessary.
Be sure to ask about the airline's rules for pet crates or carriers, you may need to purchase a specific carrier which the clinic can help you with. It is important to get you pet used to spending time in the crate in the comfort of the home environment before the flight.
Try to book a direct flight, or one with a minimum of stops.
Be at the airport early, place them in their travel crate yourself and pick your pet up promptly when you land.
Consider putting some clothing or a toy in with your pet to provide them with some comfort.
If your pet gets stressed or anxious in the carrier, sedation may be recommended so speak to your veterinarian about options.
Travelling by car
If your pet is not used to being in a car, take him or her for a few short rides before your trip. If your pet is stressed then calming medication may be recommended so speak to your veterinarian.
Motion sickness can be a common problem and can be minimised by having your pet restrained securely and not feeding before travel. Your cat will probably be most comfortable in a carrier, while dogs are safest in a car harness. Dogs are legally required to be restrained while travelling in a car, so a car harness is an absolute must. Medications for motion sickness are available for pets and should be considered if your pet is affected to make travelling a happier experience for them.
Pets should NEVER be allowed to put their heads outside the window when riding in a car, even if they do appear to enjoy it.
Dogs travelling in the back of utes should be either caged or tethered. The lead or chain should be attached to a harness or secure neck collar, with the other end securely fastened to a point near the middle of the cabin. The chain or lead should be of a length that will allow the dog to lie down, stand and move about, but should be short enough so that the dog cannot put its legs over the ute's sides or climb onto the roof of the cabin.
Plan 'snack', exercise and rest stops about every two hours if you're taking a long drive.
Travelling by boat
Some boats do welcome pets. Check with the cruise line or ask your travel agent.
If travelling to Tasmania, ensure that your pet is covered for Tapeworm and you have a certificate from your veterinarian.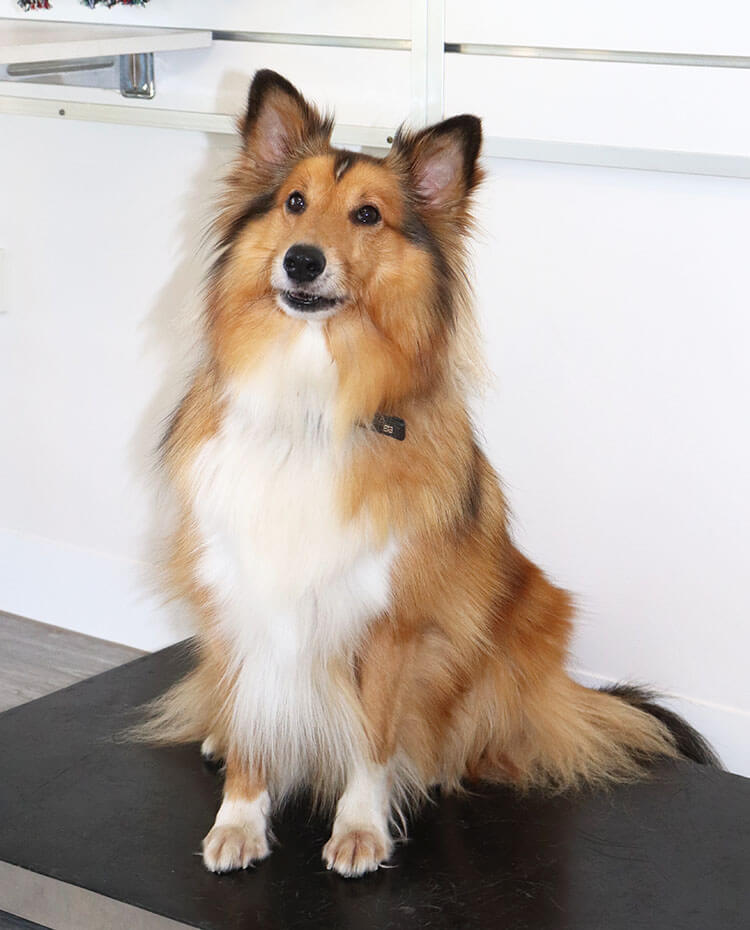 Opening Hours
Monday: 8am–7pm
Tues-Thurs: 8am–6pm
Friday: 8am–7pm
Saturday: 8am–12pm
Sunday: Closed
Address
82 Earlston Circuit, Cranbourne VIC 3977