Puppy Preschool
South Cranbourne Veterinary Surgery
Puppy Preschool
South Cranbourne Veterinary Surgery
Being a puppy is one of the most important stages of a dog's life. It is during this period that a young puppy will learn the most. 
Puppy Preschool classes are especially designed for puppies 8 to 14 weeks of age to help them to become social and well adjusted family members. It will also inform you, as an owner, on all the important aspects of owning a dog. 
Puppies will learn how to play appropriately with other dogs, and you will learn about general health care, plus we cover some basic training techniques. Most importantly we give you some handy hints to tackle those troublesome puppy behaviours and give you and your family the tools to teach the puppy appropriate manners. 
Courses run for 4 weeks on a Thursday night, with a start time of 6:30pm.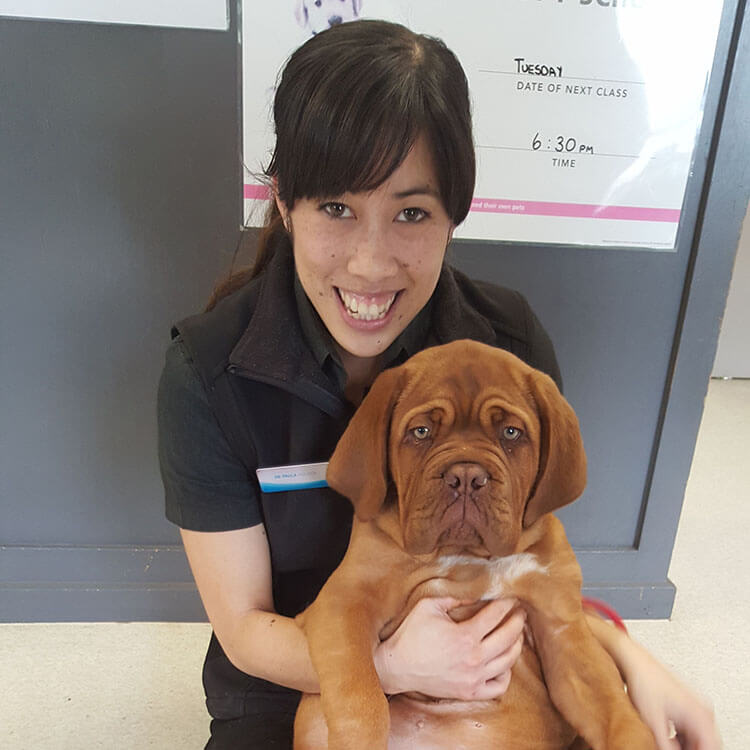 Start off on the right foot with your new puppy!
To get started with puppy training at our Puppy Preschool, contact our friendly vet team today!
Opening Hours
Monday: 8am–7pm
Tues-Thurs: 8am–6pm
Friday: 8am–7pm
Saturday: 8am–12pm
Sunday: Closed
Address
82 Earlston Circuit, Cranbourne VIC 3977